This is a Sponsored post written by me on behalf of
P.F. Chang's
. All opinions are 100% mine.
Have you been checking out the seasonal menus at P.F. Chang's? Like the
Winter Seasonal Menu
, which has all sorts of wonderful flavor combinations that are seasonally appropriate and so good on a cold day.
You can probably guess which dish is my favorite. Miso Salmon! Combining salmon, which is one of my favorite things anyway with savory miso and julienne strips of daikon radish. Doesn't that just look fantastic?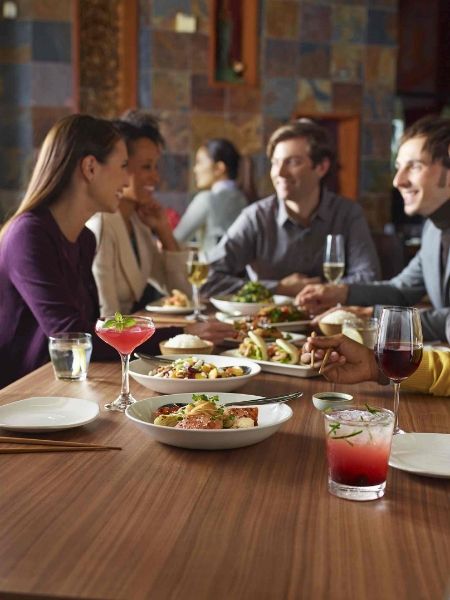 My husband isn't as wild about seafood as I am, but he likes spicy a lot more. For him? Firecracker Chicken. It has a spicy Hoisin glaze with several of his favorite foods (broccoli, mushrooms and pineapple)
For dessert for both of us? Vanilla Cream Wontons! They also have a Chocolate Raspberry Wonton for the chocolate fanatics. But I'm wild for vanilla and these are served with raspberry sauce.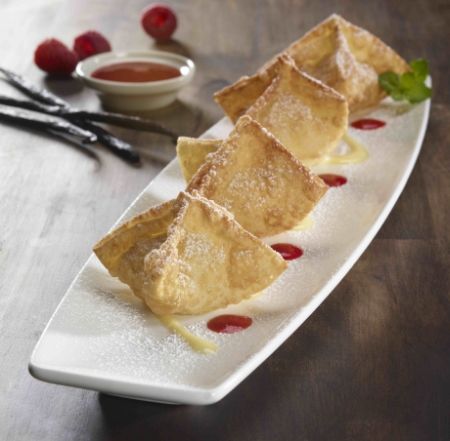 Seasonal means that the menu will change with the next season, for equally delicious but different things. To get an idea of what kinds of things P.F. Chang's is creating for their seasonal menu,
Follow P.F. Chang's on Pinterest
. Look at all the gorgeous, yummy photos. You deserve a night out. You can also
Follow @pfchangs
on Twitter where they are posting even MORE nom worthy photos of things like Chili Shrimp Bao.
Ending on a cocktail because it's such a pretty drink- this is a Red Goose Martini, made with pomegranate juice and flavored with Thai basil, fresh ginger and lime.